Group Fitness Classes In Greensburg
Take On Everything From Spartan Race Training To Fitness Kickboxing In Our Group Fitness Classes
At Change Fitness, we are proud to offer the most dynamic Group Fitness programming around. Whether your goal is to complete a Spartan Race, build military style strength and fitness, or combine the skills of fitness and self-defense, we have the answer.
Our Group Fitness Classes are perfect for all skill levels and abilities. We're helping Greensburg and all of Decatur County get the most out of every workout.
Just fill out the short form on your screen to learn more today!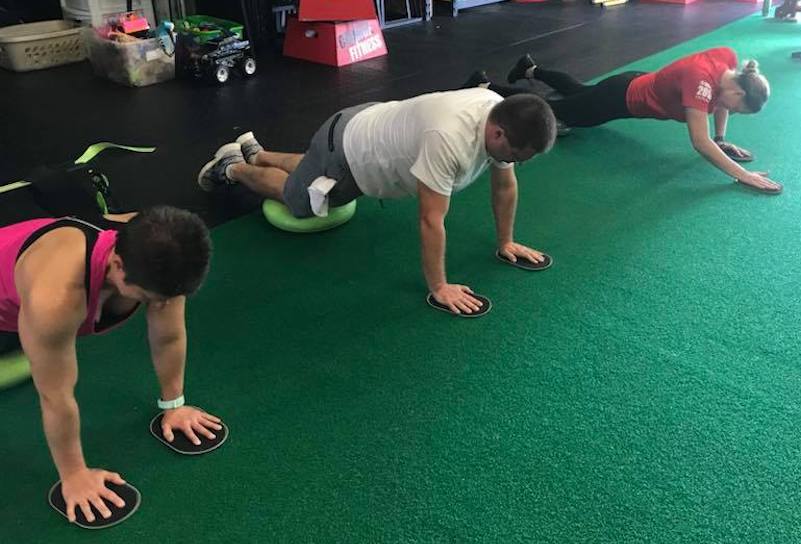 Find The Group Fitness Class That Works Best For You
Our goal in the Group Fitness program is to offer something for all interests and abilities. We're setting you up for success from day one with a high-energy setting and a great mix of workouts that can keep you on your toes.
Come see us in Greensburg today for:
Spartan Fit: This program is based on the obstacle course training made famous by the Spartan Race. We'll help you build strength, develop better balance and coordination, and have a blast in the process.
Tactical Fit: This fitness boot camp is inspired by military maneuvers and designed to encourage teamwork and total-body strength and endurance.
Battle Fit Kickboxing: We'll push you through boxing and kickboxing sessions with a focus on striking, strength, and incredible fat burn. This is not a sparring class.
Combat Fit: This program is inspired by Mixed Martial Arts training with training in hand-to-hand combat, standing and ground-based self-defense skills, and controlled sparring sessions.
We're Making Fitness More Fun Than Ever!
Personal Training and small group classes are great when you're looking for customized coaching and a private environment. But sometimes it's great to just cut loose and challenge yourself with the help of high-energy and motivation all around you.
Our Group Fitness Classes encourage you to enjoy every bit of your exercise routine and surround you with a great group of new friends and supporters.
At Change Fitness, you can take on:
Sustainable strength training and weight loss
A safe, supportive environment
Professional coaches who can help you thrive
A great sense of accomplishment after every single class
Get Started Today With The Best Group Fitness Classes In Greensburg
Don't miss out on everything we have to offer at Change Fitness in Greensburg. Our Group Fitness Classes are perfect for people of all experience levels and include the most exciting training routines in town.
Just fill out the short form on your screen to learn more or come see us today!